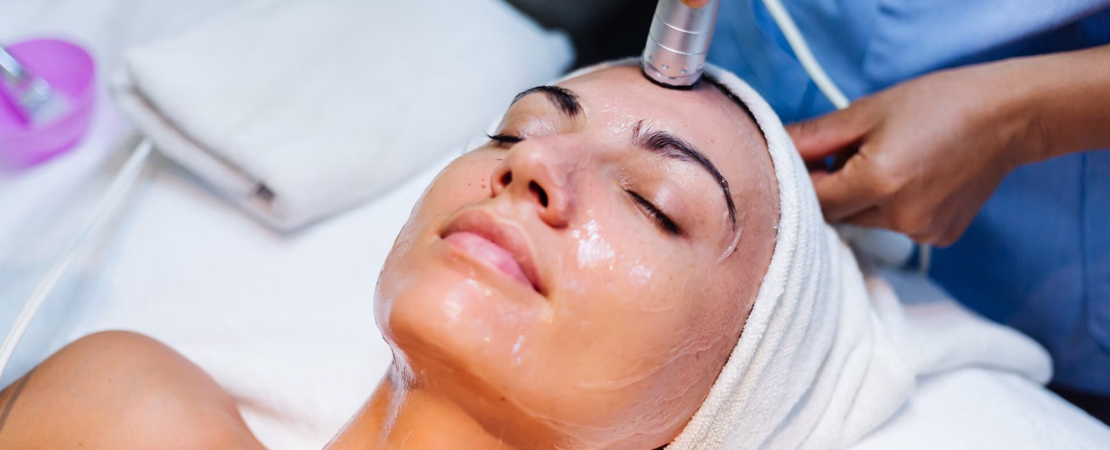 The Hydra Beauty Facial is a popular skin treatment that offers multiple benefits to your skin. The treatment involves three steps: cleanse, exfoliate, and hydrate your skin with serums. A trained technician performs the procedure, which typically lasts for 45+ minutes. The treatment utilises a vacuum-like handpiece that simultaneously cleans out your pores through exfoliation extraction while infusing them with serums. This method is commonly known as hydradermabrasion. The non-irritant mix of glycolic and salicylic acid deeply penetrates the pores and provides hydration. Exfoliating treatments like the Hydra Beauty Facial are highly recommended for achieving healthy skin.
Features 
One of the best features of the Hydra Beauty Facial is that no downtime is required. Unlike chemical peels and microdermabrasion, which often require downtime, the Hydra Beauty Facial leaves your skin glowing. This treatment is an excellent option to consider before an important event since it leaves your skin looking healthy and radiant. While the initial results typically last a few days, the overall health of your skin will improve for several weeks to a month. However, after about a month, the results may slowly start to wane.
Duration 
The treatment duration for the Hydra Beauty Facial can range from 30 to 90 minutes, depending on the individual's skin type and concerns. The process starts with a thorough cleansing of the skin to remove any surface impurities. Next, the exfoliation step removes the dead skin cells and extracts impurities from the pores using a vacuum-like device. Finally, the serum infusion stage hydrates and nourishes the skin, leaving it feeling soft and supple.
The Hydra Beauty Facial treatment offers numerous benefits to the skin. Firstly, the exfoliation process removes dead skin cells, which can lead to clogged pores and acne breakouts. Secondly, the vacuum-like device helps to extract impurities and reduce the appearance of enlarged pores, blackheads, and whiteheads. Thirdly, the serums used during the treatment contain antioxidants, vitamins, and peptides that hydrate the skin, improve elasticity, and reduce the appearance of fine lines and wrinkles. Additionally, the treatment can improve skin texture and tone, reduce hyperpigmentation, and enhance the skin's overall radiance.
The Hydra Beauty Facial is a versatile treatment suitable for all skin types, including sensitive skin. The serums used in the treatment can be customised to address specific skin concerns such as acne, hyperpigmentation, and ageing. The treatment is also suitable for individuals with rosacea and other skin conditions, as it is gentle and non-invasive.
Overall, the Hydra Beauty Facial is an effective and efficient skin treatment that provides multiple benefits to the skin. Its non-invasive nature and lack of downtime make it an ideal option for anyone looking to improve their skin's appearance and health without interrupting their daily routine. Whether preparing for a special event or simply looking to pamper your skin, the Hydra Beauty Facial is a treatment worth considering.
Benefits of Hydra Beauty Facials for Your Skin
Hydra Beauty Facials offer a variety of benefits for your skin, making them a great choice for almost all skin types. This treatment can improve skin tone, texture, and overall appearance. The special machine used in a Hydra Beauty Facial provides deep exfoliation and extraction, effectively cleansing your pores and allowing the serums to penetrate your skin more deeply than a regular facial.
Suitable Skin Types for Hydra Beauty Facial
The Hydra Beauty Facial is a versatile skincare treatment that can benefit almost anyone, regardless of skin type. Whether you have acne-prone skin, dry or dehydrated skin, or are concerned about signs of ageing, the Hydra Beauty Facial can help. Unlike traditional extractions, this gentle treatment doesn't cause redness or pain. It's a great alternative to microdermabrasion, which can be harsh and less effective. However, it's important to consult a skin care professional to determine whether a chemical peel or microdermabrasion may be more appropriate for your skin concerns.
The Hydra Beauty Facial is specifically designed to target various skin issues, including clogged pores, fine lines, dehydrated skin, hyperpigmentation, dark spots, uneven skin tone, and breakouts. This treatment can achieve deep pore cleansing, improved hydration, and a brighter, more even complexion.
Possible Risks of Hydra Beauty Facial Treatments
While Hydra Beauty Facial treatments are generally safe for most people, it's always a good idea to consult a doctor if you have a specific skin condition or concern. People with extra-sensitive skin may have a different reaction to the machine. In some rare cases, Hydra Beauty Facial treatments have caused rashes or worsened existing skin conditions like rosacea or severe acne. To avoid complications, it's best to avoid using depilatories, waxing, or over-the-counter medications with salicylic acid for at least 48 hours after the treatment. Additionally, it's recommended to avoid sun exposure and tanning beds for at least 72 hours following the treatment.